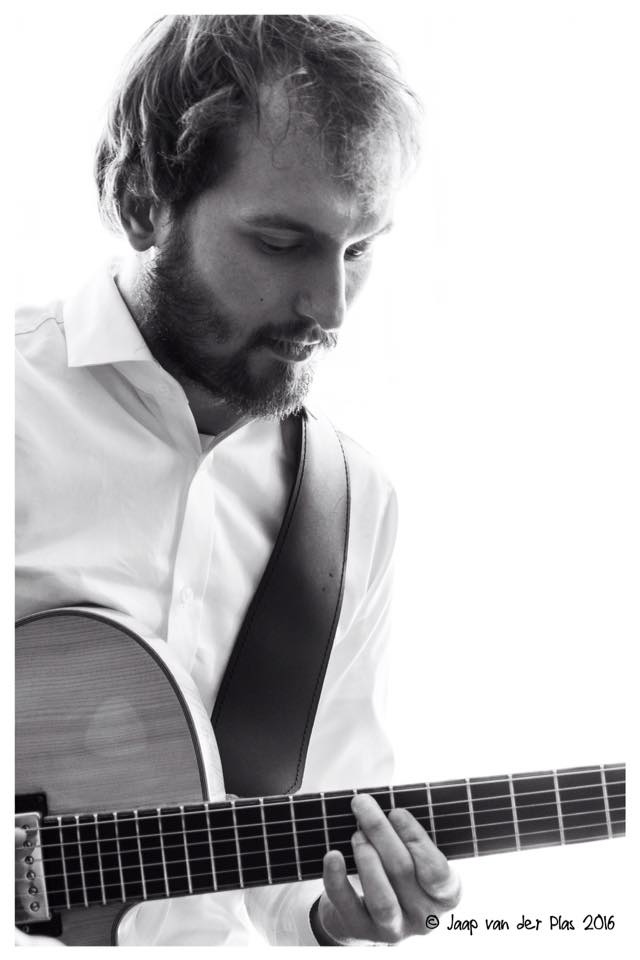 Specialisation
guitar
music theory
sight reading
ear training
harmony and improvisation
music production
piano
Motivation
My motto is: the essential thing in learning to play the instrument is to love music, which makes the process more enjoyable. My greatest goal is to pass on my love for music to others. My approach towards students is always creative, positive and focused on their individual development.
My Background
As a teacher I work for years in Amsterdam and the surrounding area, I also give workshops and private lessons, sometimes also abroad. As a musician and composer I lead a number of projects, including the CDs of 'Mateusz Pulawski Lunar Quartet' and 'Esther en Mateusz' on Spotify / iTunes. I also work as a session musician and you can hear my playing on the records of Deborah J. Carter, Leah Kline, Karsu or Frank Paavo, among others. My knowledge and skills are supported by diplomas from two conservatories: Conservatorium van Amsterdam and WSJiMR in Poland. I am also a producer, studio engineer and bass player.
Lesson Content
As written above, my guitar lessons are not only focused on practicing the necessary techniques and the repertoire on the instrument. Of course I do all that with my students, but in a broader context. A couple of complementary activities include listening to music carefully, analyzing our feelings about a particular piece / artist / performance, recording the guitar playing and evaluating it.
My affinity with music genres / styles such as: jazz, improvisation, blues, pop, rock, folk, soul (and more) gives me the freedom to build, together with every student, their individual musical path from scratch, which influences the proper selection of techniques, exercises and repertoire used in the lessons. Ultimately you're learning what you're really into. The teaching material gets supplemented by the necessary bits of music theory. Furthermore I'm always open to the student's suggestions and ideas.
You're not really into guitar…?
Check the other options
As an alternative, I'm also offering music theory / solfege / music production / piano lessons for anyone who wants to learn more about the content of the music, be able to figure out their favorite pieces by ear, get started or get better at songwriting / composing / producing, or who wants to get into the conservatory. In these lessons, depending on an individual goal of the student, we focus on anything between the pure knowledge, playing (and singing) by ear, recording and producing songs, analizing existing music.
Trial Lesson
In the trial lesson I explain everything with regard to the lesson content, including what is expected of the student. The level, motivation and ambition of the student are examined and the materials for the first lessons are determined on the basis thereof.